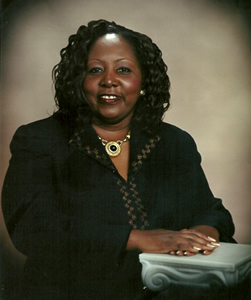 Apostle Betty J Johnson is an annointed woman of God. She operates in a five-fold ministry according to the scripture Ephesians 4:11. She flows freely in the gift of prophesy, deliverance, healing and exhortation in the body of our Lord and Savior Jesus Christ. She lives, walk and talk the words of God in her life by the Holy Spirit.
She is the founder and overseer of two ministries, Planting Seeds Church of Deliverance and Planting Seeds Outreach Ministry of Jackson, Mississippi. The Word of God according to Proverb 31:10 says "Who can find a virtous woman? For her price is far above rubies." Well, Apostle Betty J. Johnson is that woman of God.
Apostle Betty Joyce Johnson received her BS Degree in 1976 from Jackson State University. She received her Master in Rehabilitation Counseling on December 2010 from Jackson State Univeristy. She has worked in the professional field as a School Teacher, Business College Teacher, Daycare Director, Counselor, Social Worker, Consultant, and various other jobs. She is the owner of We Care Love Sitter Agency in Jackson, MS. Her motto is I CAN DO ALL THINGS THROUGH CHRIST THAT STRENGTHENS ME. She is the mother of three beautiful children, Paul, Michael, and Jasmine and the proud grandmother of one grandson Xzavion Demond Wilson.
Email: pscdministry@bellsouth.net