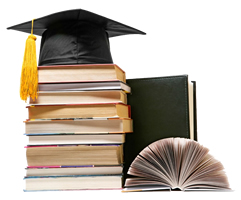 Education Ministry
The Education Ministry provides educational programs for tots, teens and adults learners.
Our licensed childcare facility offers a safe, supervised enviroment for todlers and preschoolers. Its age-appropiate materials enhances educational readiness and promotes positive self-esteem.
Our afterschool program strengthens academic performance, promotes leadership development, and helps student recognize their gifts and talents so that they may better fulfill their God-given potential.
The adult learners program is aimed as improving the literacy level of adults who struggle to use written and printed information so that they may adequately function in today's society.